Best Laser Treatment for Unwanted Hair
in Hyderabad ​​
Long-lasting method- Laser hair reduction treatment for unwanted hair
Laser hair removal treatment for unwanted hair is advanced that eliminates the need to perform waxing, shaving, and tweezing. Having excessive hair on hand may make you feel embarrassed to wear half-sleeved or sleeveless shirts. The unwanted hair on your body makes you feel annoyed. Removing unwanted hair could be a painful and laborious process that is also never-ending. You know it is completely avoidable by a permanent hair reduction process.
For more details contact our Doctor by booking an appointment.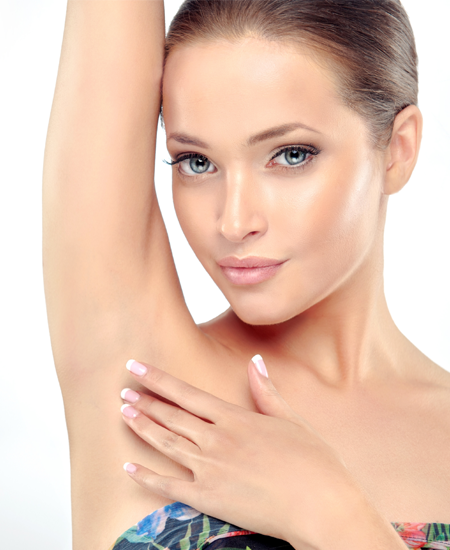 Diode Laser hair reduction treatment:
Diode Laser is a cutting-edge Laser hair removal procedure for a long-lasting, permanent hair reduction. The procedure involves carefully controlled light pulses that penetrate the skin epidermal layer and are absorbed by the melanin present in the hair follicle. This creates heat in the hair follicle which safely and permanently makes the follicle unable to produce new hair. This aesthetically safe hair follicle removal uses a white pen to target the laser only to a previously mapped area. The technology is efficient in painless hair removal and is the safest permanent solution for unwanted hair. The procedure may take 6-10 sessions and a top-up session once a year depending on the individual.
Benefits of Diode Laser hair reduction treatment: